Attention villains: The PLAYMOBIL Top Agents are back! A new mission awaits the SpyTeam as Dr. Drone causes chaos all over the world!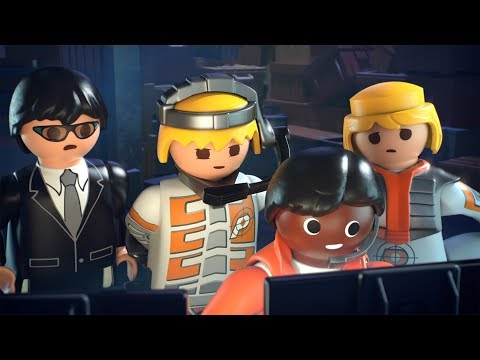 Credits
Client – Playmobil, geobra Brandstätter Stiftung & Co. KG
Project Management – Peter Ohegyi
Marketing – Alexander Ruff
CG Supervision – Playmobil, Bart de Smet
Animation Studio – Woodblock
Director – Regina Welker
Producer – Christian Zehetmeier, Fabian Baldszun
Script  – Simon Rost
Storyboard  – Holger Pfläging
Rigging – Georg Schneider
Animation – Thomas Hinke, Alexander Dietrich, Wolfram Kampffmeyer, Christopher Stodt
Concept Art – Alexander Lindner
Rendering, Shading, Lighting – Florian Wittmann, Niclas Schlappmann
Compositing – Falko Paeper, Gero Eckhardt
Musik – Toni Hinterholziger, Simon Scharf
Sounddesign & Re-Recording – Christian Heck
© 2017 geobra Brandstätter Stiftung & Co. KG, The name PLAYMOBIL® is a registered trademark.